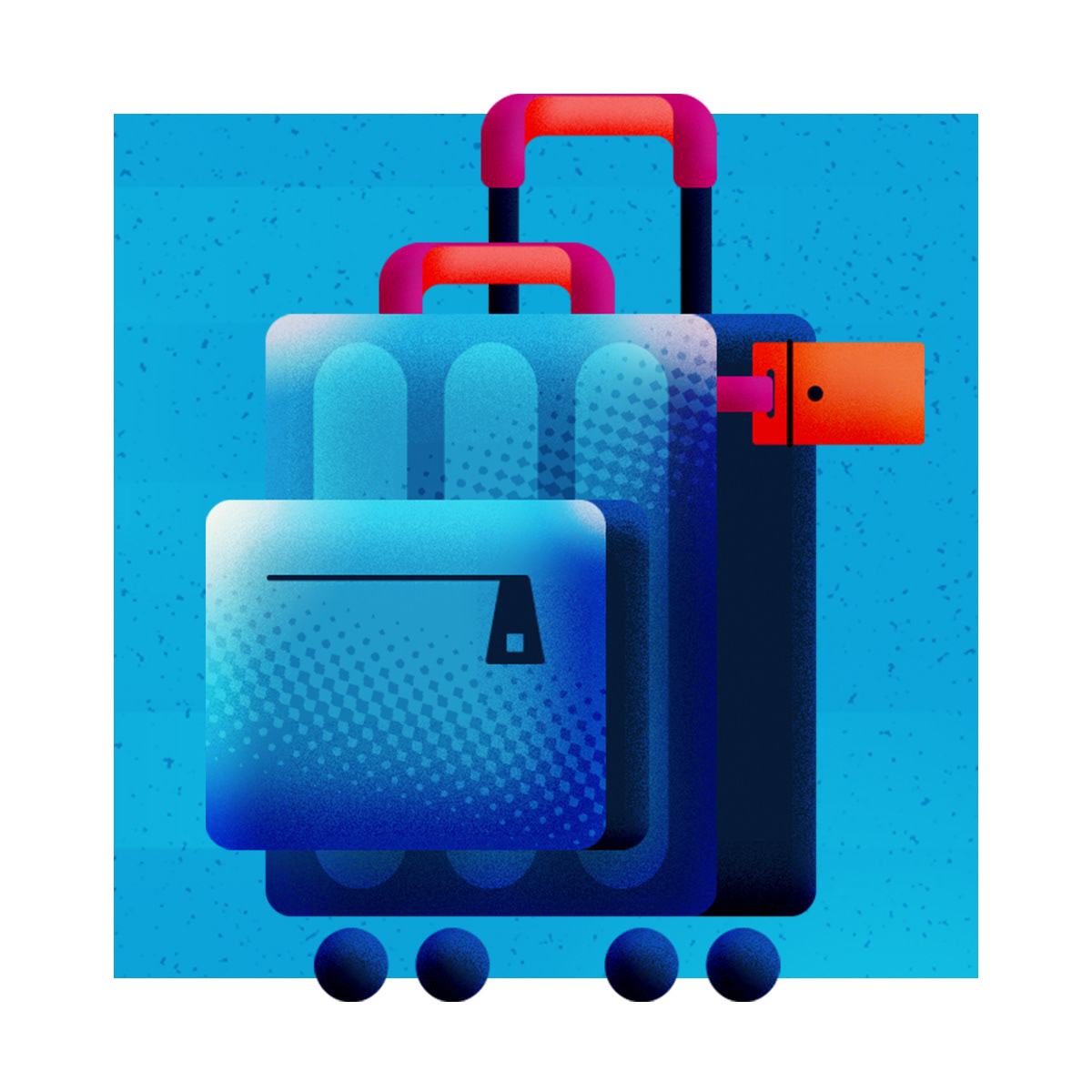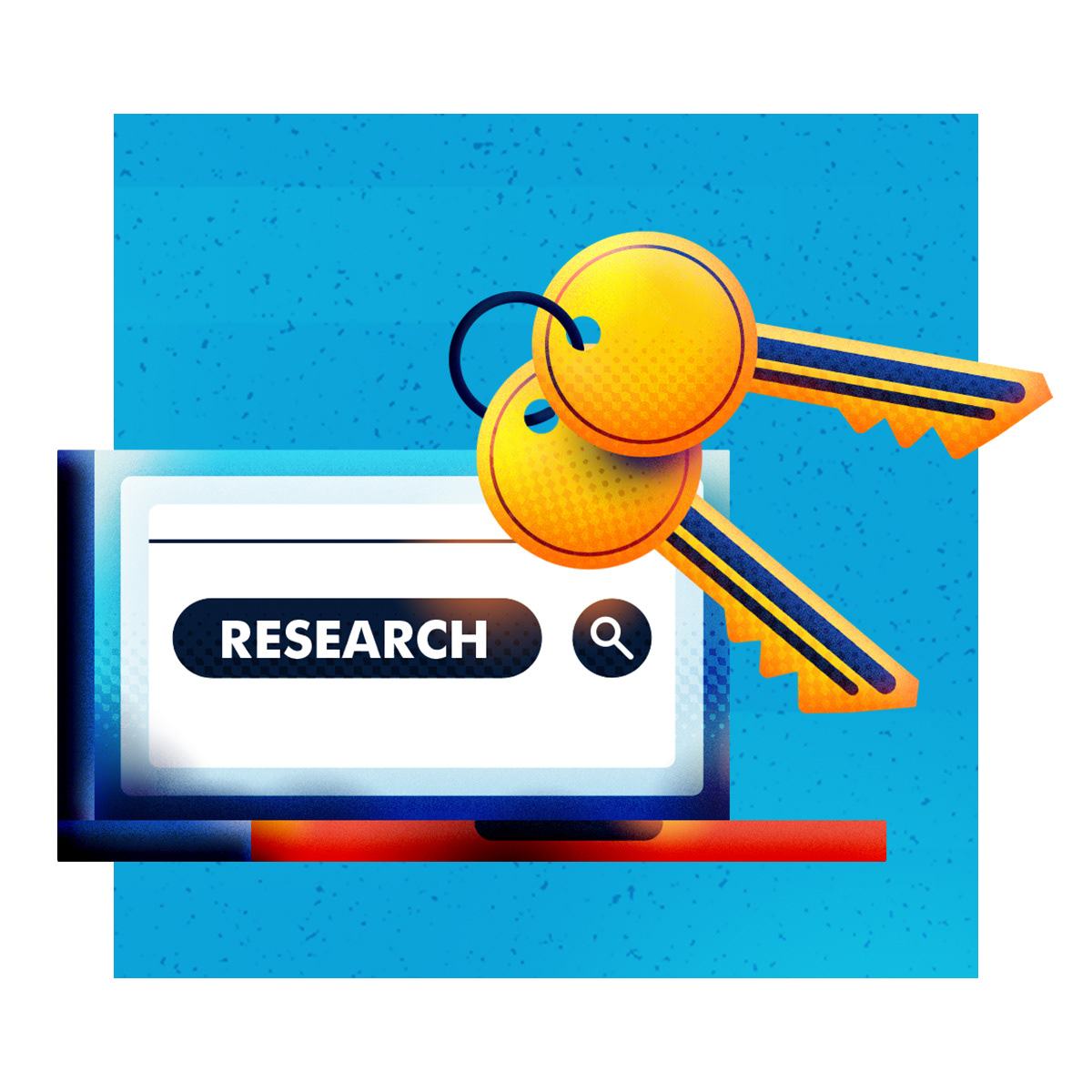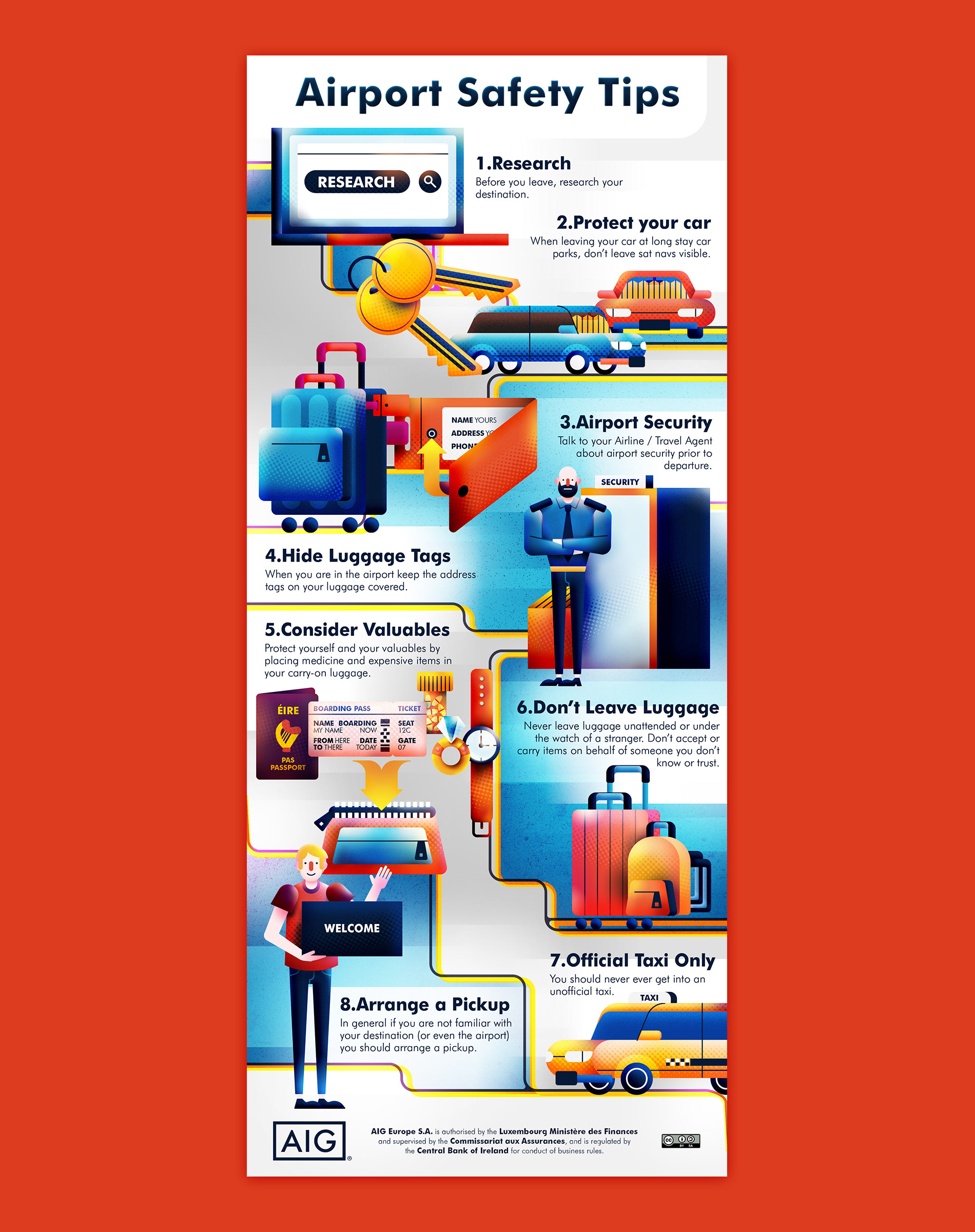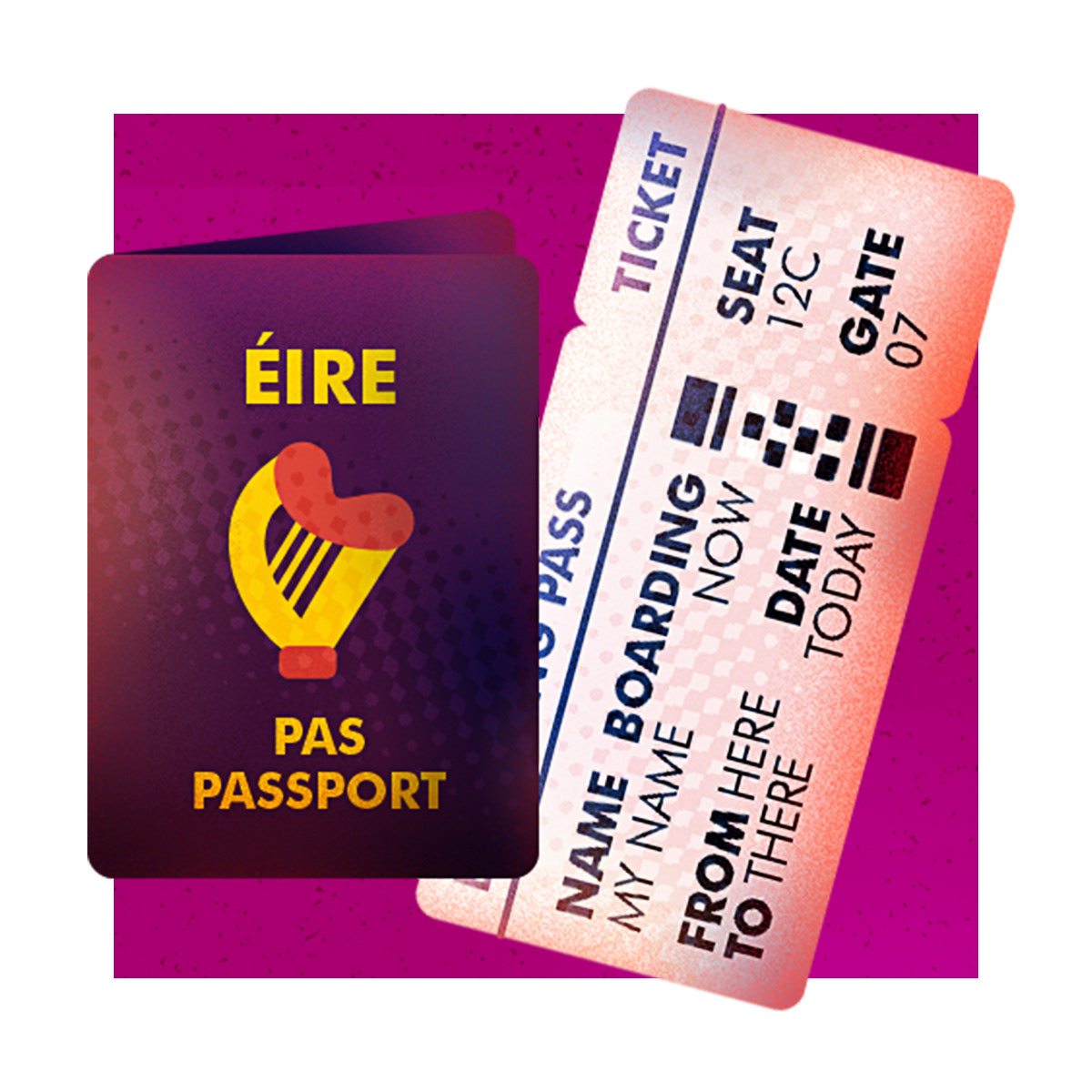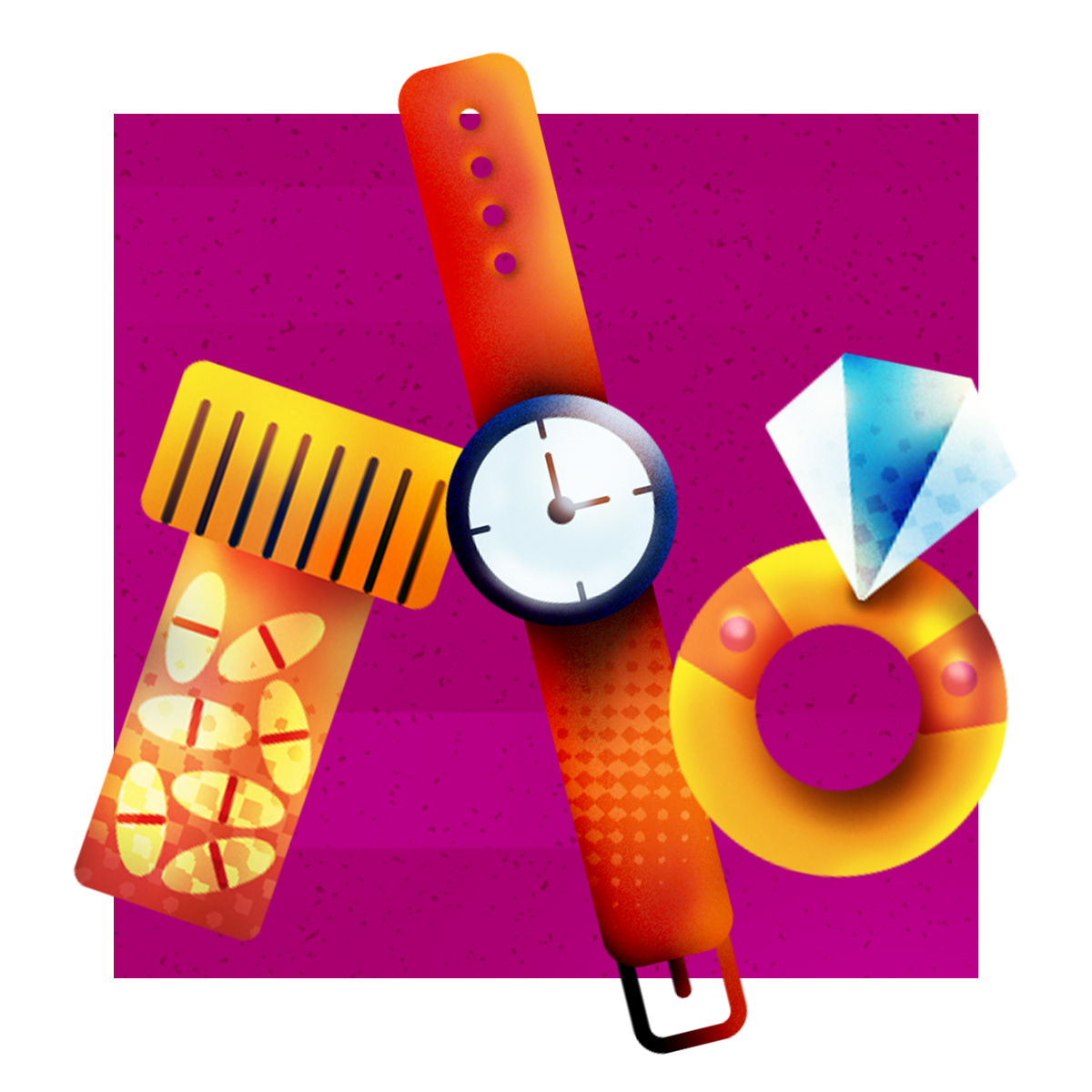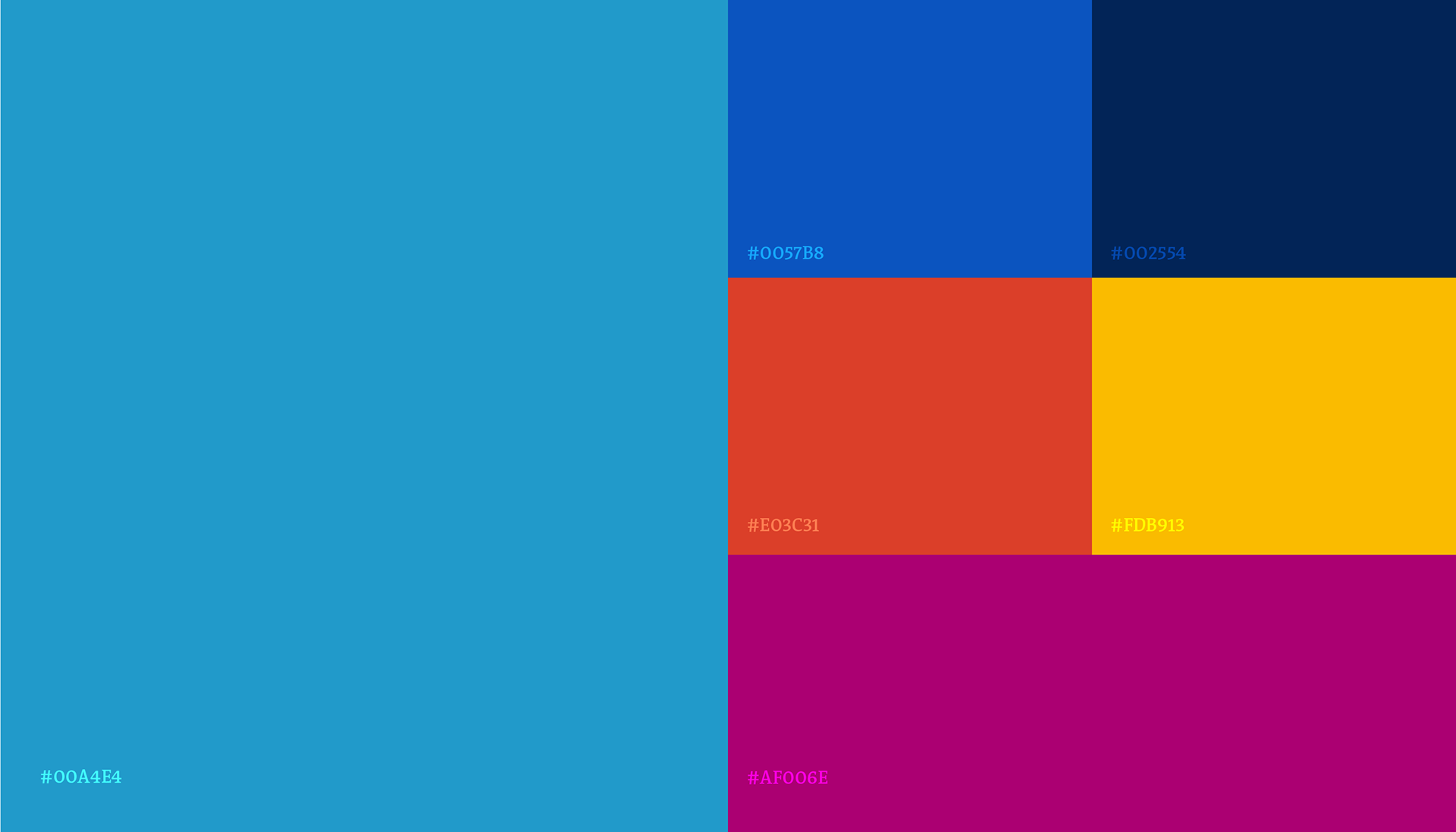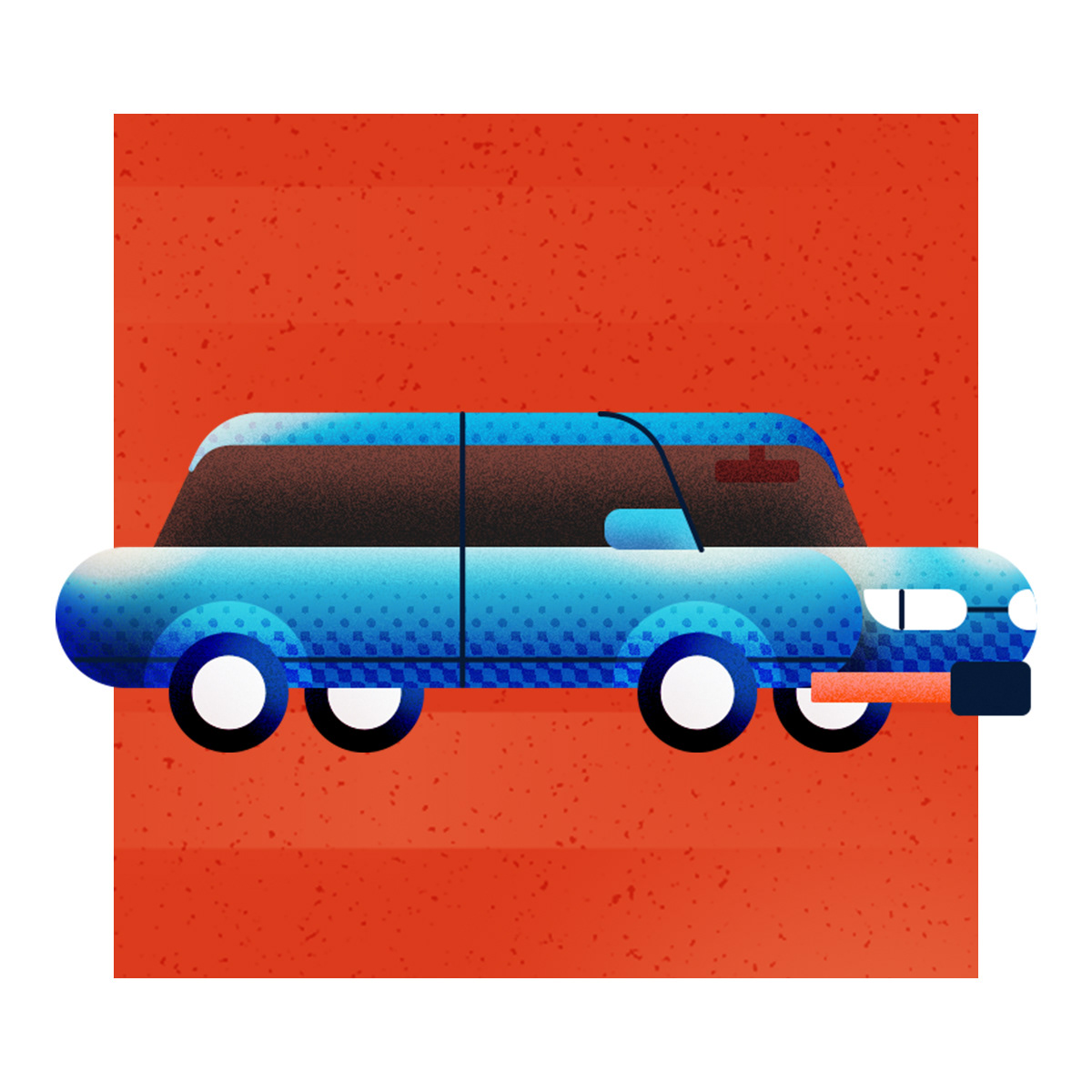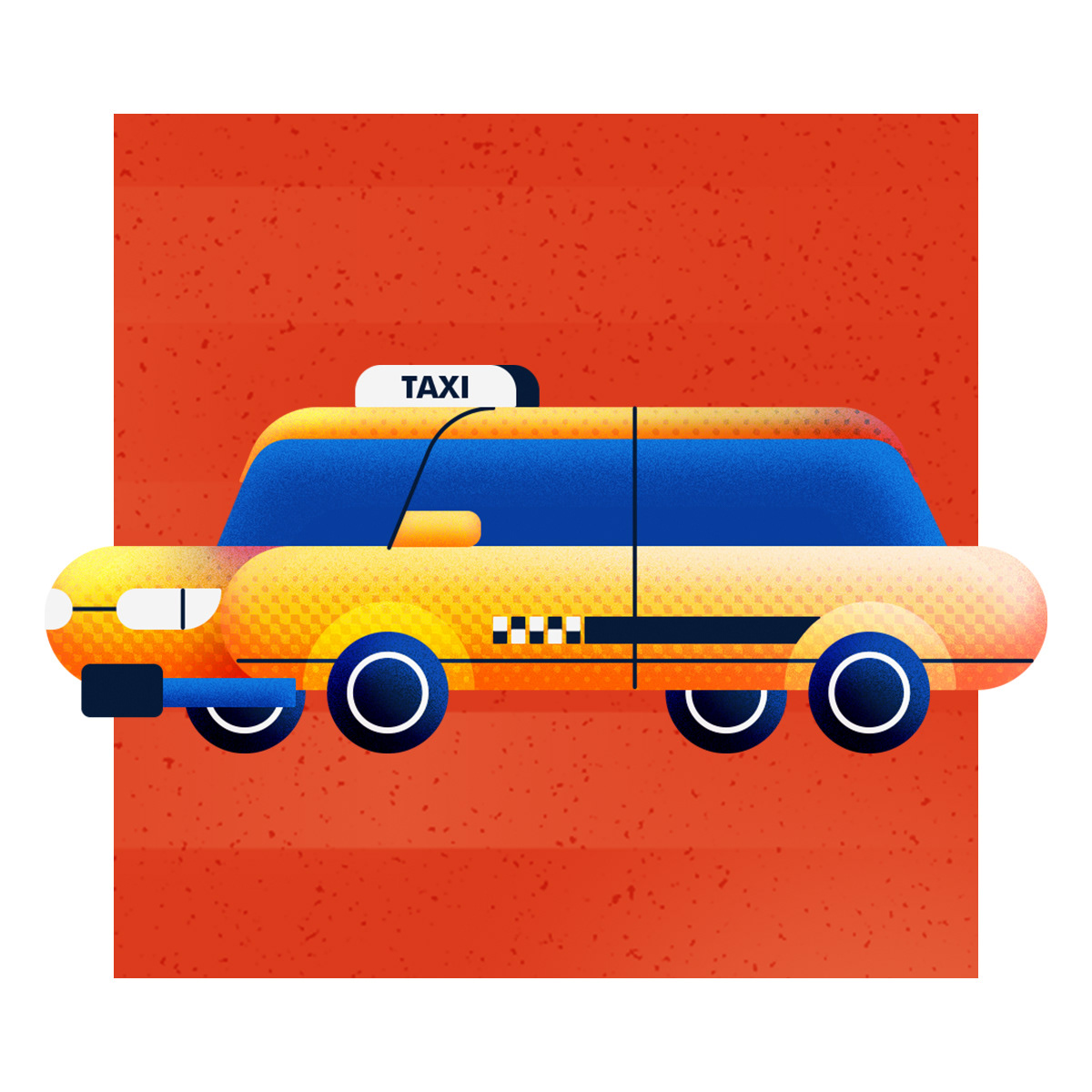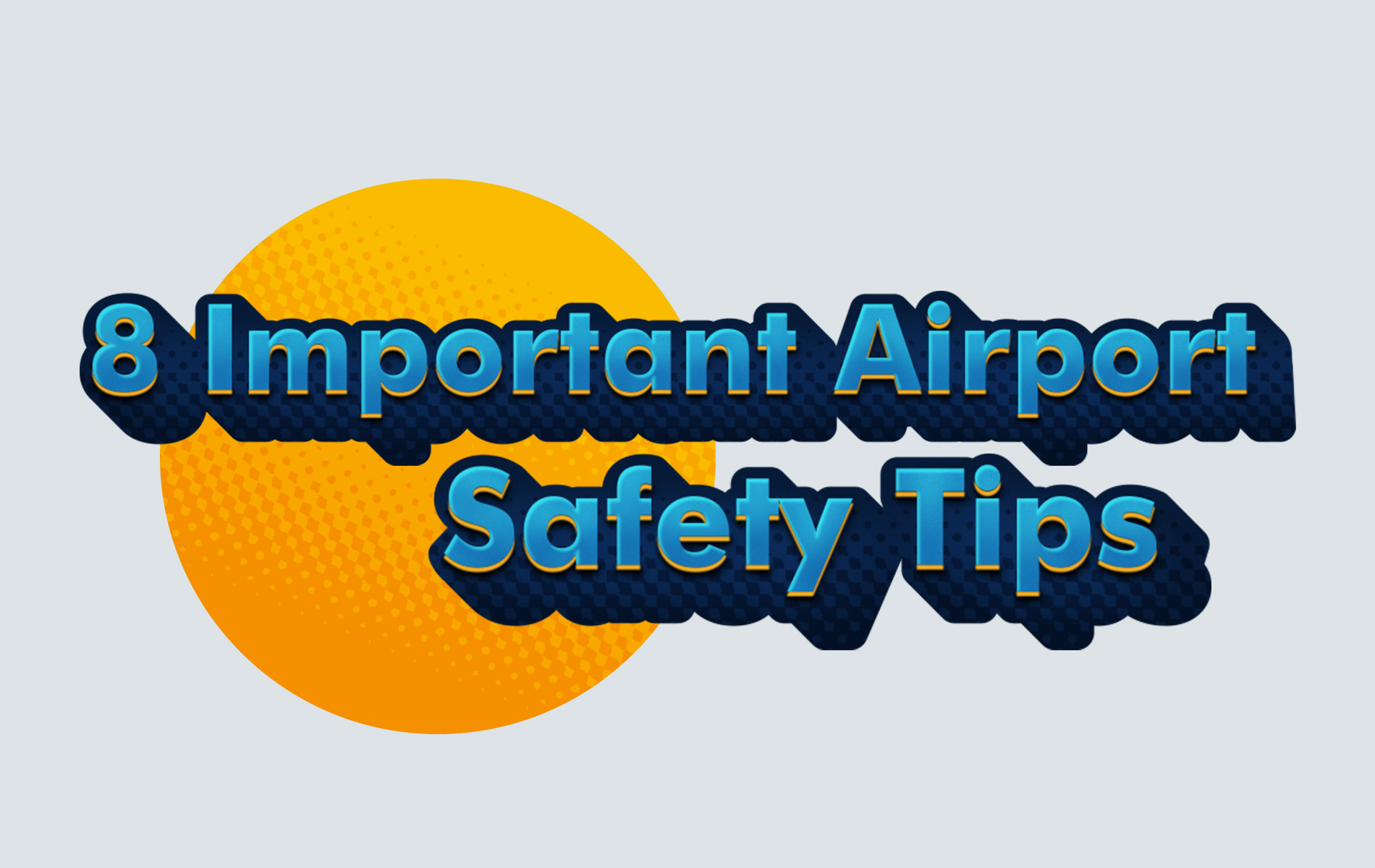 8 Important Airport Tips
Client: AIG
Job Description
AIG came to me with a proposal; through an infographic update one of their travel tips previously posted on their blog (back then the content was only text information). 
The goal was to make the content more appealing and interesting and as a result generate an increase in access to their blog. 
My Role
Art Direction, Graphic Design & Illustration
Idea
The idea was to use simple shapes for the illustration to bring a fast recognition to the meaning of the content.
With the form recognisable there was enough room to explore the visuals details by adding graphics textures and contrasting colours palette (based on the company's brand guidelines) to bring a fun and distinguished style for the AIG blog.
Outcome
The client was happy with the visuals and how it made the content more appealing and as result we achieved the desired result on increasing the traffic in the blog.